This project is supported by

Doctoral School Closed Carbon Cycle Economy
Welcome to the homepage of the Doctoral School Closed Carbon Cycle Economy!

The Doctoral School Closed Carbon Cycle Economy (DS CCCE) is an interdisciplinary doctoral college whose doctoral students work in research areas affiliated to the Research Department Closed Carbon Cycle Economy. As part of a doctoral program, the members of the DS CCCE develop an interdisciplinary understanding of the relevant issues in order to master the transition to closed carbon cycles in the long term. Technical, scientific, legal, economic, social and ethical aspects are addressed, amongst others.

The DS CCCE is part of the Virtual Innovation and Technology Centre for the Material Use of Sustainable Carbon Sources (ITZ CC), which, together with the joint project partners Fraunhofer UMSICHT and RWE Power AG, brings together know-how, plants and components as well as research and development work for centralised and decentralised carbon conversion and use to create new structures and capacities against the background of structural change in the Rheinisches Revier and makes them usable for industry and the regions. The DS CCCE studies, among other things, fundamentals in the natural science/technical field which are relevant for technology development, but which are not directly in the application-oriented focus of the other ITZ CC projects, which are also embedded in a much broader, interdisciplinary framework by the work of the DS CCCE.

ITZ CC and DS CCCE are funded by the Ministry of Economics, Innovation, Digitisation and Energy (MWIDE) of North Rhine-Westphalia.
 


News
Graduate school on closed carbon cycles launched [German]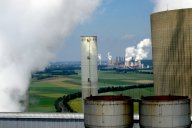 RUB-News of 13.06.2019

The state of NRW is investing 3 million euros to scientifically accompany the structural change in the lignite mining area.
Events